The first card in the Kingdom that you can fully own and choose the tier you want. It's another one completely!

Lounge access &
concierge
travels and discovers the
world with you!

controlled and managed by you, and only you
accepted at millions of ATMs & merchant
locations worldwide

Find the right
stc pay card for you.



Protection against unauthorized transactions



Multi-trip Travel Insurance









2-for-1 deals from Entertainer



DragonPass Dine & Fly Airport Dining Program









Global ATM network
(25 SAR withdrawal fees + VAT)



Full control of your card



Additional cards – 20.00 SAR
Monthly membership fee
Only for Digital Cards
Optional issuer fee (on International Spend)
*Only for physical cards.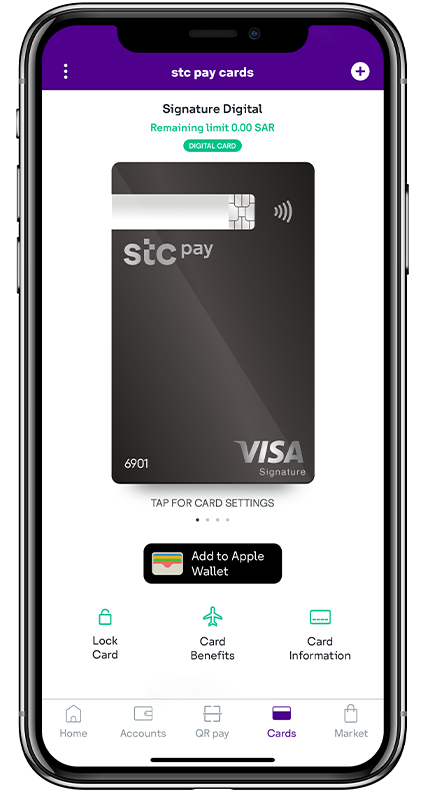 Whether you want to issue a digital or physical card (soon), you can do it in a blink of an eye through your account on stc pay app, by following the simple steps:
1- open stc pay app
2- click on "Cards" in the bottom
3- click on (+) then "Get new stc pay card"
4- select the card you want
5- enter your name, PIN, and other information